Wrestling is the perfect foundation for all other sports. Wrestling is balance, agility, hand–eye coordination, flexibility, positioning, strength, speed, explosiveness, footwork, hustle, mental focus, mental toughness, core strength, concentration, competition, and endurance. Wrestling will make our youth or adults better at all other sports.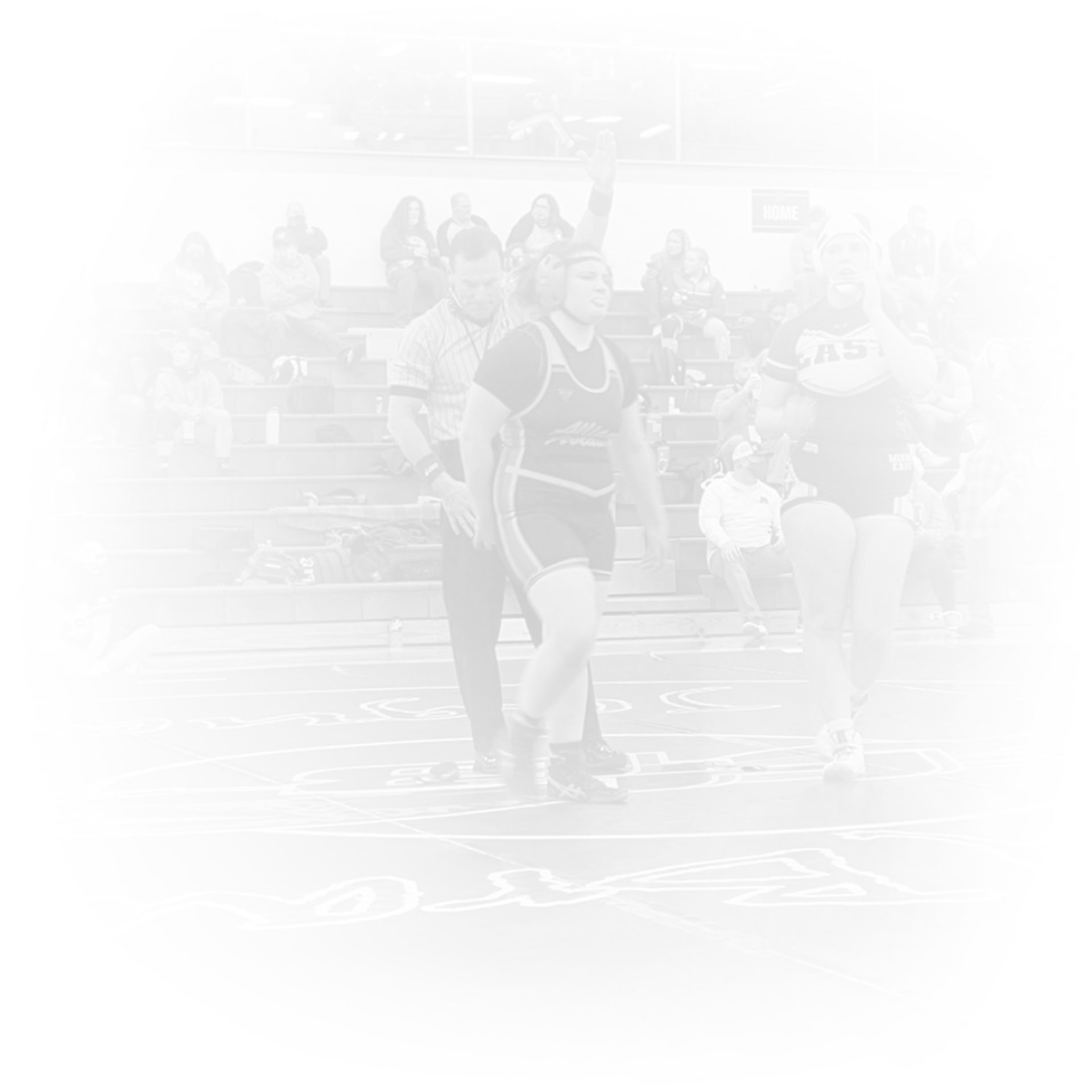 The sport of wrestling is the ultimate competition where two individuals take their individual strengths and match them up against each other. Wrestling is a battle of wits, technique, speed, agility, flexibility, and toughness. No two wrestlers are alike.
Wrestling Training Sessions
One Weekly Training Session
Begins Oct. 08
Sessions will be held on Sundays, from 3:30 to 5:30 PM
Total Cost $670.00
Two Weekly Training Sessions
Begins Oct. 15
Sessions will be held on Mondays & Wednesdays
Total Cost: $1325.00
1st Payment $750.00 due Oct. 18
2nd Payment $625.00 due Nov. 30th
Three Weekly Training Sessions
Begins Oct. 15
Sessions will be held on Mondays,  Wednesdays, & Sundays
Total Cost: $1680.00
1st Payment $1025.00 due Oct. 18
2nd Payment $700.00 due Nov. 30th
WHAT YOU'LL NEED FOR MEMBERSHIP AT GNE FITNESS
Copy of Birth Certificate
Initialed and signed copy of the Parent Code of Conduct
Signed copy of the Athlete Code of Conduct
Registration Form filled out completely
Photo Release Form
Uniform Order Form
Athlete Bio
Parent Information Sheet
Practice Schedule
Practices are staggered based on age and experience (see below):
Monday
All Wrestlers (6:30-8:30)
Tuesday
Beginners and Novice Wrestlers (6:30-8:30)
Wednesday
Advanced Wrestlers (6:30-8:30)
Thursday
All Wrestlers (6:30-8:30)
5–6-year-olds will practice 6:30 – 8pm on Tuesday & Thursday only.
About the Sport of Wrestling
Why Wrestle?
Wrestling prepares a person to play the game of life, and to approach each new challenge ready to fight. The wrestler is the one athlete who must meet their opponent and do battle completely on their own. No one can substitute, no time outs are possible.
There is no one to check, screen, block, or assist them in any way. There is no one to blame for their mistakes. When they win, they must show quiet pride and modesty. When they lose, the responsibility is theirs alone.
GNE Fitness Wrestling Club is a great opportunity for kids, men, and women to learn the sport of wrestling in a fun and supportive environment. The GNE Fitness Wrestling Club is one of the top youth wrestling clubs in the state of Ohio. The goal of our Wrestling Club is to not only prepare wrestlers to compete at the local, regional, and national levels, but to provide an intense environment that fosters the ability, character traits, and work ethic that will make them successful in life.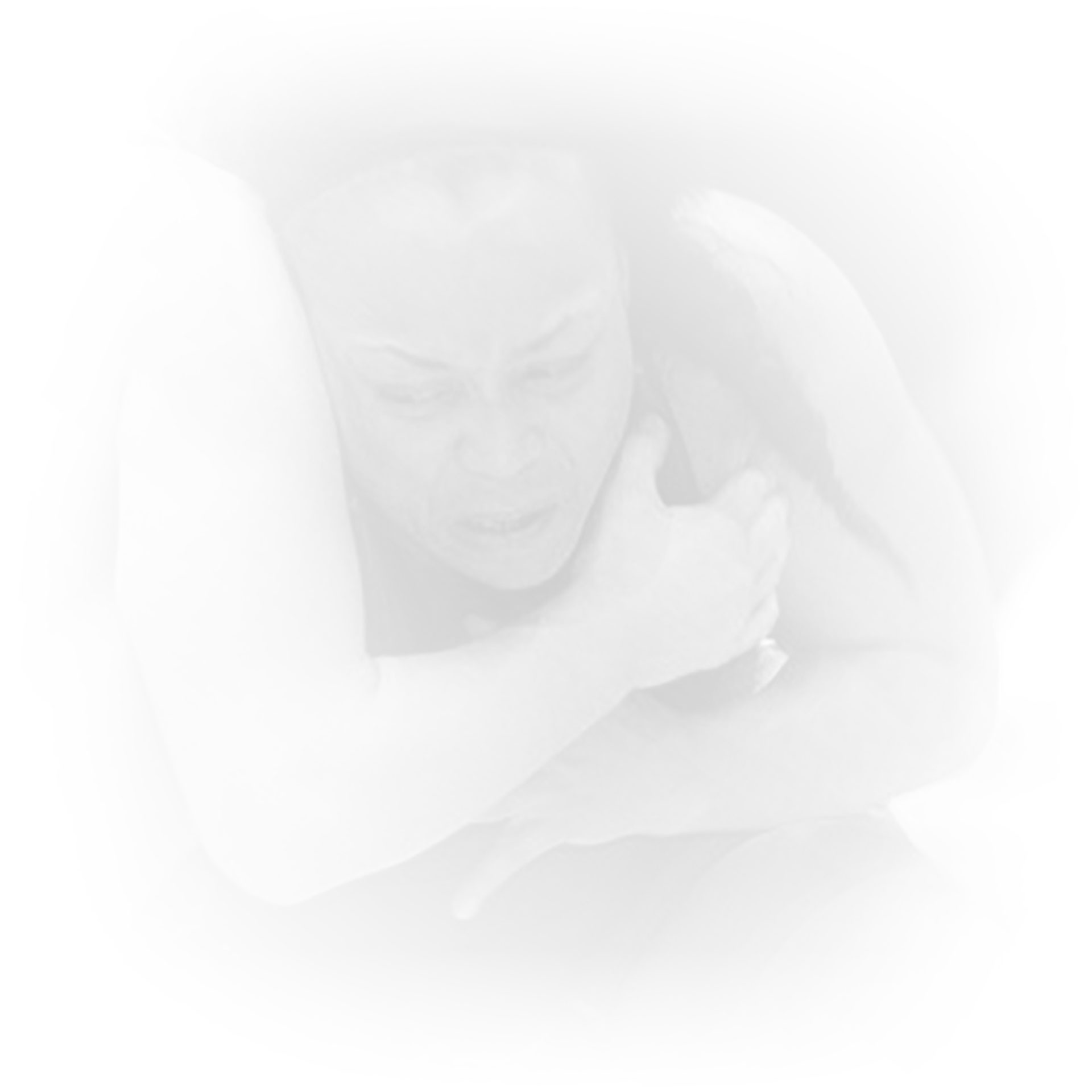 Our Mission
GNE Fitness Club is committed to providing a fun, challenging, and exciting exposure to the sport of wrestling.
Our Vision
To provide a foundation for all members to increase character development, athletic conditioning, and skills formation. Our club will empower the youth wrestler to be a better person throughout their journey in life, and to be respectful to their teammates, coaches, referees, and themselves.
Our Purpose
For our wrestlers to increase skill development while striving to push themselves to always do their best while celebrating the hard work and dedication that is given to achieve the accomplishments.
There are three main wrestling styles
Greco-Roman Wrestling
Greco-Roman wrestling is a combat sport which confronts two male competitors who try to gain control over their opponent through the use of throws, locks, and clinching techniques. The holds can only be execuded by means of the upper body, with the ultimate goal of pinning the opponent's shoulders to the mat. If a wrestler manages to do so, victory by "fall" is proclaimed, otherwise, the match pursues until the end of the regular time and the winner is decided according to the technical points scored.
Wrestling was introduced to the programme of the ancient Olympic Games in 708 BC.
Except from the Paris Olympic in 1900, Greco-Roman has been part of the programme of all modern Olymic Games since its introduction in 1896.
Freestyle Wrestling
Freestyle wrestling is a combat sport which confronts two competitors who try to gain control over their opponent through the use of throws, locks, leg trips, and clinching techniques. Contrary to Greco-Roman which only allows the use of the upper body, all Freestyle holds can involve the legs in order to ultimately pin the the opponent's shoulders to the mat. If a wrestler manages to do so, victory by "fall" is proclaimed, otherwise, the match pursues until the end of the regular time and the winner is decided according to the technical points scored.
Wrestling was introduced to the programme of the ancient Olympic Games in 708 BC.
Except from the Stockholm Olympics in 1912, Freestyle has been part of the programme of all modern Olymic Games since its introdcution in 1904.
Folkstyle Wrestling
Folkstyle Wrestling is the form of Wrestling that is practiced mostly in American high schools and colleges. It is also known as collegiate wrestling. The object of folkstyle wrestling is to pin your opponent. Failing this, you want to get as many points as possible.
Folkstyle scoring focuses mainly on changes in control. Taking an opponent down to the mat, escaping from or reversing control, or turning an opponent's back to the mat are all scoring situations. This differs from other styles such as Freestyle or Greco Roman, which don't encourage escapes or reversals.
What should I expect from my first wrestling class?
For those new to wrestling, it is important to accept that you're not going to be very good at first; simply put, it takes a lot of time and work to develop the right skills and techniques.
If you are willing to put in the work, and you're willing to take your lumps, you can have a satisfying, life-changing experience with wrestling. You'll be proud of yourself, fitter, and more confident in the face of adversity. You won't regret it.
Do I need to register before attending a practice?
Yes, we have a variety of dates and times that will suit everyone's needs. A waiver must also be signed prior to coming to practice. 
What should I wear to practice?
Wear comfortable shorts and a sleeveless shirt. You may want something semi-tight, so your opponent's hands won't get caught in the sleeves.  Wrestlers will need wrestling shoes and headgear, as well as knee pads. Those with braces will need a mouthpiece.
Do I need to bring my own mat?
No—GNE Fitness can provide you with one.
How intense are the practices?
Wrestling practice is one of the most challenging of all sports workouts. It exhausts an athlete both mentally and physically.  Wrestlers are challenged to push themselves physically in terms of strength conditioning and endurance. In fact, some athletes use wrestling as a tool within their conditioning. In wrestling you get cardio, strength, endurance, and agility workouts all in one practice. A fully conditioned wrestler is one of the most highly conditioned athletes in ANY sport.
Through wrestling kids develop strength, balance, flexibility, endurance, and most importantly confidence in their abilities. These attitudes are the basis of all competitive sports. Exposure to wrestling will help your child excel in other sports such as soccer, football, track, and much more. 
Can I wrestle if I am pregnant?
No. Stop wrestling, as there are many potential risks of injuring the baby and disturbing the pregnancy. Do light exercise like slow running, walking, or swimming, instead—always after consulting with your doctor.
What is headgear and is it required?
Headgear is designed to protect the wrestler's ears. If headgear isn't worn "cauliflower ear" may result. Headgear is not mandatory but is strongly recommended by our coaches. To acquaint a child with wearing headgear parents are encouraged to enforce the use as soon as the child starts wrestling. Headgear can be purchased from Dick's Sporting Goods or at All American Wrestling Supply.
What is cauliflower ear?
Cauliflower ear occurs after someone gets a hit or repeated hits to the ear. Wrestlers and boxers are more likely to have cauliflower ear because their ears may be hit while they're in a match. These blows can damage the shape and structure of the outside of the ear. For cauliflower ear to form, the ear has to be struck hard enough for a large blood clot (lump of blood) to develop under the skin. Another way cauliflower ear can happen is when the ear's skin is stripped away from the cartilage, the flexible material that gives a normal ear its shape. Wearing the right headgear when playing sports, especially contact sports, is a must.
How are kids matched up?
Wrestlers are divided by both age group and weight class. In addition, wrestlers will be separated in the practice room by experience level.
Is youth wrestling just for boys?
No, it's a co-ed sport!
I play football/fall sports. Can I start late?
Yes!  We have football players and other athletes on the team every year. We will always review the basics.  You can start practice as soon as playoffs are over. But if you can make it on a night off you should try.  The more time on the mat the better. 
How long is the wrestling season?
Our practices start mid-October. The middle and high school wrestling season customarily runs through the state tournament in early March.
When are the competitions?
Wrestling tournaments are typically held on Saturdays. Ages 5-10 will compete in a morning session that will last from approximately 8:00 am – 12:30 am and ages 11-14 will last from approximately 12:30 pm – 5 pm. There are beginner tournaments for 1st and 2nd year wrestlers on Sundays. There will also be opportunities for middle school wrestlers to travel out of state this year. You can find a list of which tournaments we will attend as a team on our Schedule page.
What is an official weigh-in vs. a non-official weigh-in?
An official weigh-in is at all league-sanctioned events with the exception of the Turkey tournament, Tough Guy tournament, and Holiday tournament. Those three do not count toward official weigh-ins. It becomes important at the end of the season when postseason tournaments start. Wrestlers must have at least three official weigh-ins at their weight class to compete at that weight in post-season tournaments.
Are wrestlers required or expected to lose weight?
No! There is no weight cutting in youth wrestling programs. It's true that weight cutting does exist at the high school and collegiate levels, but there are quite a few public misconceptions.  Furthermore, state and national governing bodies, such as USA wrestling, now prohibit any form of rapid or unsafe weight loss.
Some parents automatically associate wrestling with excessive, out-of-control weight loss, akin to anorexia and bulimia.  In reality, the opposite is true—wrestlers gain control of their body weight and body composition, and are able to set and achieve reasonable goals with respect to muscle mass, fat percentage and body weight. We find that in wrestling, it is a good time to explain how healthy eating can have an impact on performance, or to discuss the difference between healthy foods and "junk foods."
At what age should kids become involved in wrestling?
Our club includes athletes of all ages, from 1st to 8th grade. If 1st grade sounds too young, please note that many clubs start wrestlers as young as three and four years of age. These wrestlers can be seen at tournaments in the "Tot" division. The older 7th and 8th graders have the option of wrestling careers with the club, the middle school, or both.
Some parents feel that wrestling is too intense for young kids, and that it is better suited for post-pubescent teenage years. However, denying a child the opportunity to participate in wrestling until high school greatly reduces their chance of success.
There is no easy way to know when a child is mature enough to participate in a new sport. Some might be ready at three, while others might not develop an interest in wrestling until their early teens. The best approach is to introduce kids to the sport at a time and pace that is consistent with their interest level, backing off when necessary, and allowing more participation as their interest grows.
Is wrestling a dangerous sport?
Several studies have been conducted in recent years that show wrestling to be safer than many more common sports including football, ice hockey, and gymnastics.  Most notable in these reports is wrestling's low percentage of serious, permanent, and life-threatening injury in relation to other sports. A quote from USA Wrestling Club has the following to say about the risk of injury in wrestling:
"Wrestling is a contact sport and injuries will occur. As would be expected, wrestling has more injuries than tennis and swimming, but most injuries are minor, consisting of sprains and strains. Wrestling has fewer serious injuries than football, basketball, or ice hockey. There is a lesser chance of getting seriously hurt when wrestling than when riding in a car, skateboarding, or riding a dirt bike."
Do athletes need a physical from a doctor before enrolling in the wrestling program?
No.
What if we cannot afford the fees?
We don't want to turn anyone away because the fees cannot be met. If you need financial assistance let a coach or an officer know. We keep all situations confidential.
What is a round robin?
A round robin is a competitive tournament that places wrestlers into groups of four. They wrestle each other once, getting three matches with no elimination. The match ends when time runs out after the third period or when there is a pin.
Are parents allowed at practice?
Our training facility will not allow parents in the practice room. Our goal is to help each wrestler   achieve their individual goals in wrestling, and when training we want as little distraction as possible. Having parents in the room can at times cause added pressure on the wrestlers trying to get work done. The facility has a comfortable waiting area that you can use while waiting for your wrestler to finish practice.  You can view practice from the waiting area.
Are there any sponsorships available?
GNE Fitness is happy to give back and send select individuals to summer wrestling camps, as well as state and national tournaments. We may also assist in the purchase of equipment and uniforms (t-shirts, shorts, singlets, etc.). To learn more about current scholarship opportunities, please contact our team directly. 
What weight class do women wrestle in? 
National Federation of State High School Associations (NFHS) – Separate Weight Classes for Girls, Choice of Weight Classes Established in High School Wrestling on April 21, 2021
Boys Weight Classes (set of 14, will be used for the individual tournament):
106, 113, 120, 126, 132, 138, 144, 150, 157, 165, 175, 190, 215, and 285
Girls Weight Classes (set of 14, used for female-only events):
100, 105, 110, 115, 120, 125, 130, 135, 140, 145, 155, 170, 190, and 235
Learn more about weight class designations by checking out this article.
Women's Collegiate Wrestling Association freestyle weight classes in pounds:
101 109
116 123
130 136
143 155
170 191
Care of equipment

We encourage our wrestling families to take good care of our equipment so that it can be used down the line by other wrestlers. PLEASE wash singlets and warm-ups in lukewarm or cold water only. NO fabric softener.  Wash them separately.  Do not wash the singlets with black or red cotton shirts, hooded sweatshirts, or warmups.  Do not heat dry the singlets or the warmups—line dry only.
Colleges that offer Collegiate women's wrestling